Welcome to the Tour of our Nursery
Summer Time in the Nursery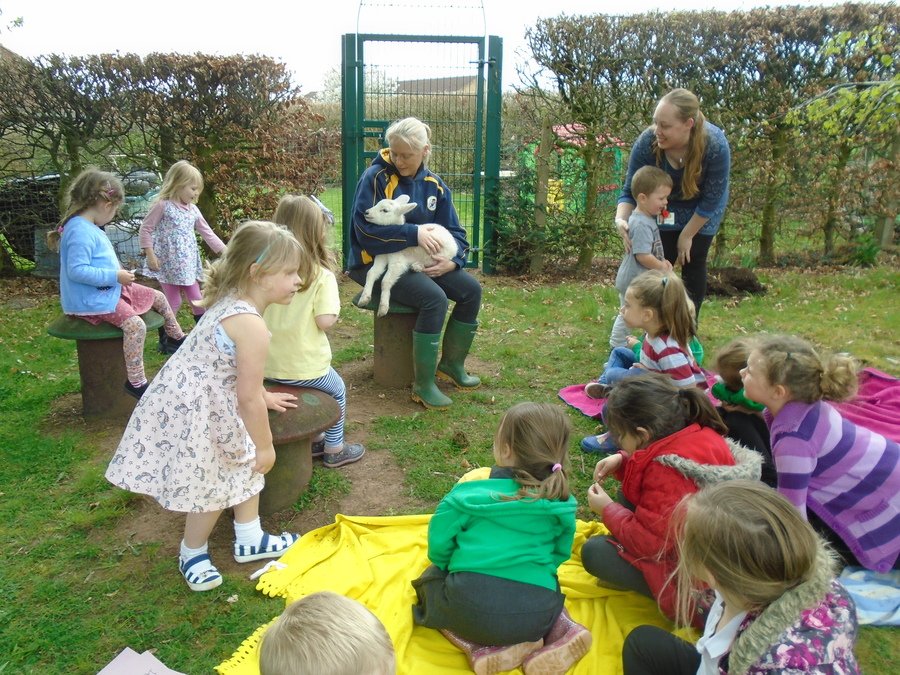 we Learn inside and Outside and we always have good fun!
"The more risks you allow your children to make, the better they learn to look after themselves."- Roald Dahl
Meet the fabulous Nursery Staff Team ...
Class Teacher:

Mrs. Jacqueline Garrard

Nursery Teaching Assistant

/Planning and Management cover:

Mrs. Helen Ranford

Morning Teaching Assistant:

Mr. Richard Brookes

Afternoon Teaching Assistant:

Mrs. Claire Hodgetts

Afternoon Teaching Assistant:

Mrs. Jane Rocca
Providing opportunities for all children to learn in a safe and stimulating environment which caters for their individual needs is something we pride ourselves on here at St Peter's.
We encourage the Nursery children to choose where they would like to explore and learn, allowing them to discover and find their own learning style.
There are opportunities to access all the important areas of the Early Years Curriculum everywhere within our nursery.
Outdoor Classroom
Whatever the weather the outdoor environment provides a rich, dynamic and natural space for learning and development. This is what we've been doing recently . . .
At school we are not just playing but we are also learning lots of new skills.
There are so many stimulating and engaging areas to explore inside the nursery classroom. From the junk modelling creation station through to the Writing corner there are endless fun learning opportunities.
Here are some of the things we love doing when we are at school.
In the Nursery we are very lucky to have a 'Secret Garden' where the children can play at the mud kitchen, make potions on the camp fire and play in the different dens that are in the garden.