Welcome to Year 1 2017-18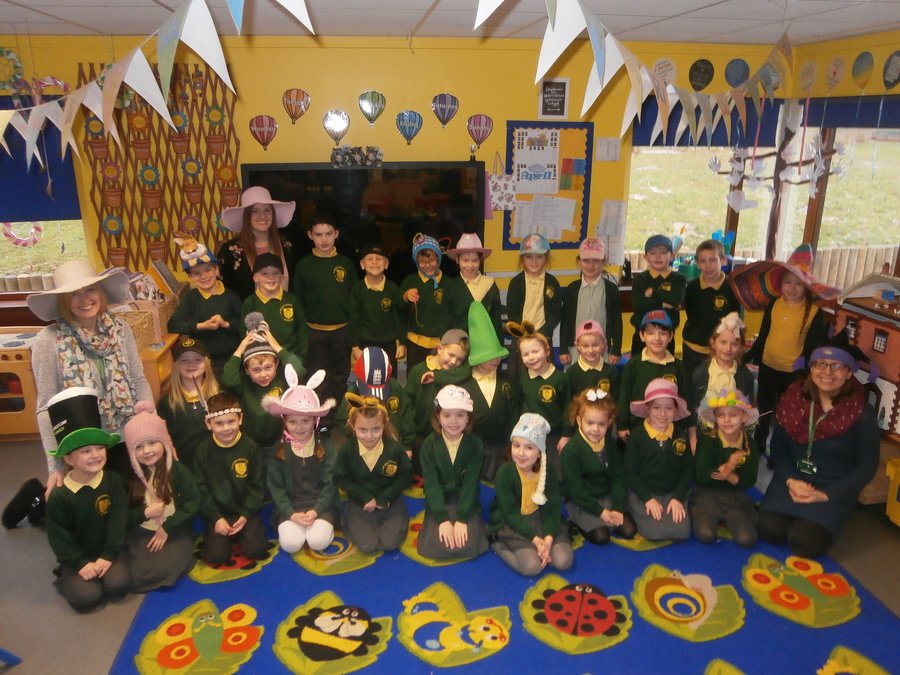 Our Year 1 Team are made up of:
30 super children who love to learn and always try their best!
Our Teachers are Mrs Kerry Baynham and Miss Amy Mason
Our Teaching Assistant is Mrs Tracy Law
Our topic for the second half of the Summer Term is "Can we explore the bright lights of the big city?"
We are really looking forward to exploring this exciting topic! We are going to be learning about cities all over the world, starting with London. We are arranging a class trip to Herford and look forward to finding out more about and celebrating our city.
This week we have made our show and tell theme all about city facts. Thank you for helping the children research their show and tell, from places they've been, to interesting facts and things we can see and do locally and much further away!
Please take a look at our topic web to see an overview of what we will be learning this half-term...
With the hope of plenty more sunshine please remember to send your child with their sun hat so we can continue to enjoy lots of outdoor learning.
Our swimming lessons are going brilliantly. The children have already made so much progress and increased in confidence in the water!
Take a look at our Summer timetable to see how we will be fitting everything in this half-term...
Year One Phonics Screening
It was great to see so many of you at our recent phonics screening information session. The children as always are working hard during their daily phonics sessions at school! It's fantastic to see and hear about so many of you working hard with phonics at home! Remember to keep it short and fun, keep the sound mats somewhere that can be regularly seen or easily accessed.
Take a look at www.phonicsplay.co.uk for some brilliant phonics games. 'Buried Treasure' is our favourite game for alien words!
We enjoyed exploring our outdoor area earlier in the year. We searched for signs of Spring and made a list of all of the plants we found growing outside...
During our gardening project we planted some bulbs to grow a range of beautiful summer flowers; beans inspired by Jack and the Beanstalk; pumpkins; carrots; spring onions; tomatoes; lettuce; herbs; radishes; sunflowers and more! We found out about plant life cycles and can't wait to watch our produce grow. We have put our sunflower pots in the windowsill to give them the best start. As part of a science experiment we planted one seed which we did not water and one seed which we have placed in the cupboard so it had no light...we discovered that plants need both water and light to grow. The seed with no water didn't grow and the seed with no light grew a white stem and didn't survive.
Top Tip... keep each sound short (without adding 'uh' at the end). It helps to whisper! For example, adding 'uh' means 'cat' becomes 'curater' when these sounds are blended together.
In the Spring Term we explored the topic 'Why Do Animals Have Paws, Claws and Whiskers?' Take a look at some of the things we got up to!