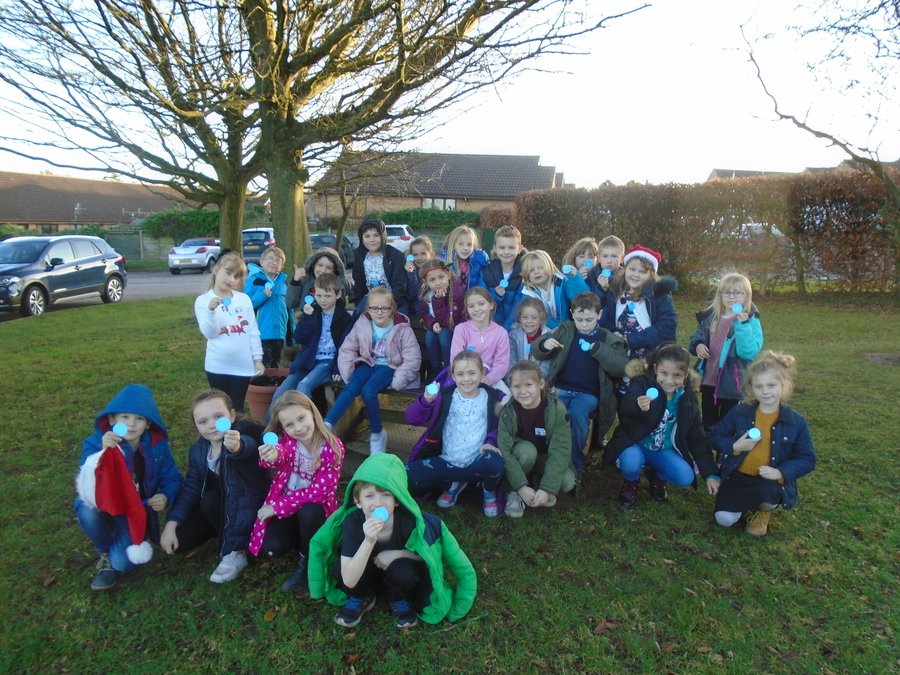 Class Teacher: Miss Read
Teaching Assistants: Mrs Miles and Mrs Cummings
PPA cover: Mrs Miles (Thursday afternoon swimming).
Welcome to Year 3!
We have had a fantastic first term. I can't wait for an equally successful second term.
Our Spring focus topic is The Stone Age
Can I remind parents that we are now having PE outside on a Tuesday, so children need warm trousers, trainers and a hoodie/thick jumper. Shorts are just too cold for this weather!
On Friday 18th January, a Stone Age man came to visit us at St Peter's! He held a variety of workshops to help introduce us to our new topic. These included archery, chasing a woolly mammoth into a tar pit and creating our own Stone Age tools! We even got to try willow weaving and had a chance to feel some furs. Thank-you to Otzi (The History Guy) for coming to see us!
In Science, we are looking at rocks, fossils and soil. We had a great time creating some wormerys in Science. Our slimy little friends have now been released back into the soil.
Reading Rewards
I would like to congratulate Aeryn for reading at home forty times! She has been awarded a certificate and a prize for her hard work.
If you want a mention on the website for your reading,
make sure you are reading to your adult and asking them to
write a note in your yellow book. If we do not see the note,
we can't give you any rewards!