Welcome to Year 4!
Class Teacher: Mr Powell Teaching Assistant: Mrs K Miles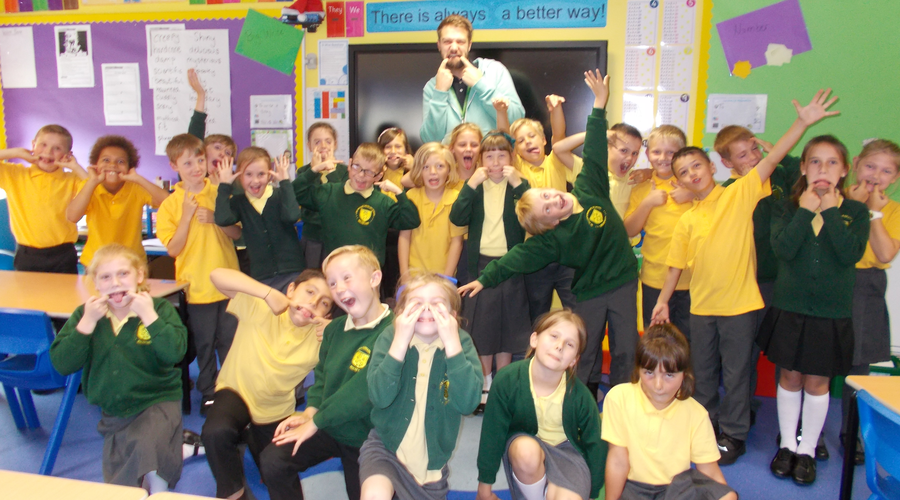 Welcome back!
We hope everyone had a lovely Christmas break and we wish you all a Happy New Year!
In Literacy we are extremely lucky to be trialing a new Reading scheme for the next 10 weeks.
Project X Comprehension Express is a whole-class teaching programme specially built to help children in Years 4–6 master comprehension and excel in the new National Reading Test.
Teaches 10 essential comprehension strategies based on research

Uses 10 week stages that fit alongside usual classroom practice

Breaks down national test questions into 5 types to build test skills and confidence

Includes diagnostic guidance to close gaps
We will also base our writing around the new stories and texts that we will be exploring, so our writing topics will be very flexible and will change each day and week!
In PE we will be learning to play Hockey (outside - Thursday, weather dependent!) and Yoga/Dance (indoors - Mondays). Plus some team building!
In RE we will be looking at Hinduism. In Spanish we will continue learning useful phrases and words.
In Mathematics we will be looking at 3D shapes soon .... which will link perfectly with our Egypt topic - as we will be able to create the building blocks for our own pyramid!
Pictures from the Autumn Term
RAF Cosford
Open Day