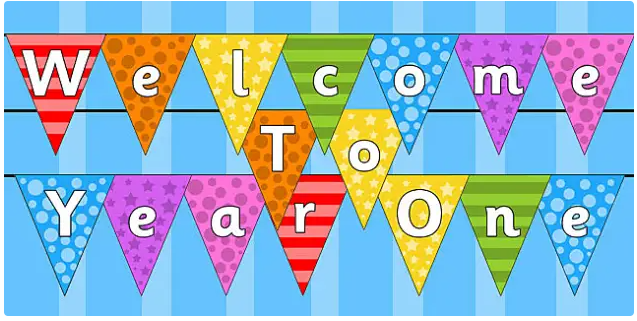 Welcome back to the Year 1 information page. The children have made a super start to their learning and have all settled well into the class routines. Please keep an eye on year 1 Seesaw pages and the school website for notices and information on forthcoming events and activities. Please see the class timetable below:
Meet the Year 1 team...
Mrs Nash
Class teacher and
Keystage 1 phase leader
Mrs Hodgetts
Full time teaching assistant
Expectation of Year 1:
To read with your children at least 4 times a week. Please write how your children are getting on with their books in the comments. Books will be changed once your child has read with an adult twice.
To support your children with their spellings. Tests will be completed every Friday.
The correct uniform to be worn to school with the correct footwear.
This is the same for PE, the children have PE every Wednesday so children need to wear their kit to school on this day.
In Maths, we are looking at...
Addition and subtraction
We have been looking at different ways to add and subtract. We have used a range of models and resources to help us to understand how adding increases an amount but subtraction reduces it
Our Geography topic for this half term is....
Our Local Area
We are looking forward to finding out about where we live. We will be looking into what builds up the United Kingdom and its capitals. We will also be exploring geographical features of our local area to identify human and physical features.
This week we completed some fieldwork observations of our school grounds and recorded the different features we identified. We will then use these to identify which features are human geographical features and which are physical features.
Our Science Topic this half term is...
Animals including Humans
We will be identifying and classifying different animals and looking at how these can be grouped. We will also be investigating using our senses.
In Literacy we are looking at...
The story of The Little Red Hen
Reindeer Run 2022
Today the children had lots of fun running to raise money for St Michael's Hospice in the annual Reindeer Run.
Santa joined us too!